I've just returned from two wonderful days performing as part of the 'Artgenossen' series organised by the groovemeister and incredibly generous Stoppok! 
I had the pleasure of joining and performing with not only Stoppok but also sisters Josepha & Cosima (JOCO MUSIC) as well as Cäthe and Dirk (CÄTHE MUSIC).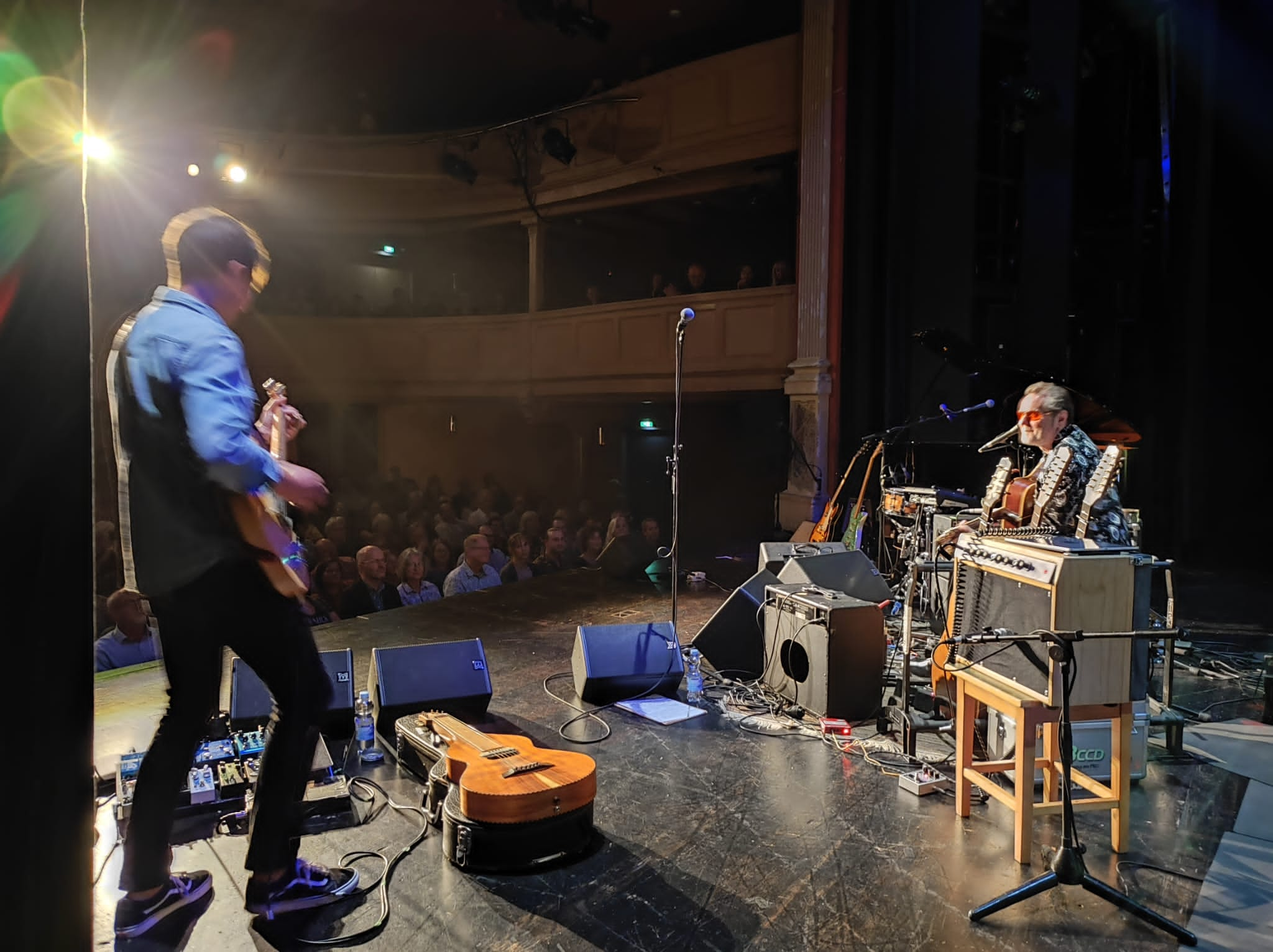 The two shows, that took place in Landserg am Lech in Bavaria where fantastic. We performed in a beautiful old wooden theatre that was build around 1887. The sound and atmosphere was something quite special! 
As a solo performer, sometimes I forget the power that comes from connecting with other musicians on and off stage. A highlight for me personally was harmonising with these wonderful singers on each others songs!  
The tour continues next week in Essen on Saturday 14th October.